JumpCon 2019. Brand & event.
The digital sales transformation summit hosted by JumpCrew.
In October of 2019, JumpCrew hosted their first-ever conference, JumpCon. I was in charge of leading the creative team to discover the JumpCon brand and identity, event signage, messaging and designs, and marketing support that included building websites and landing pages, emails, social media, paid ads, deck designs, video, motion design, and more. Oh, and we had 6 months to go from no recognition and zero registrants to something that a worthwhile number of people would be a part of and support.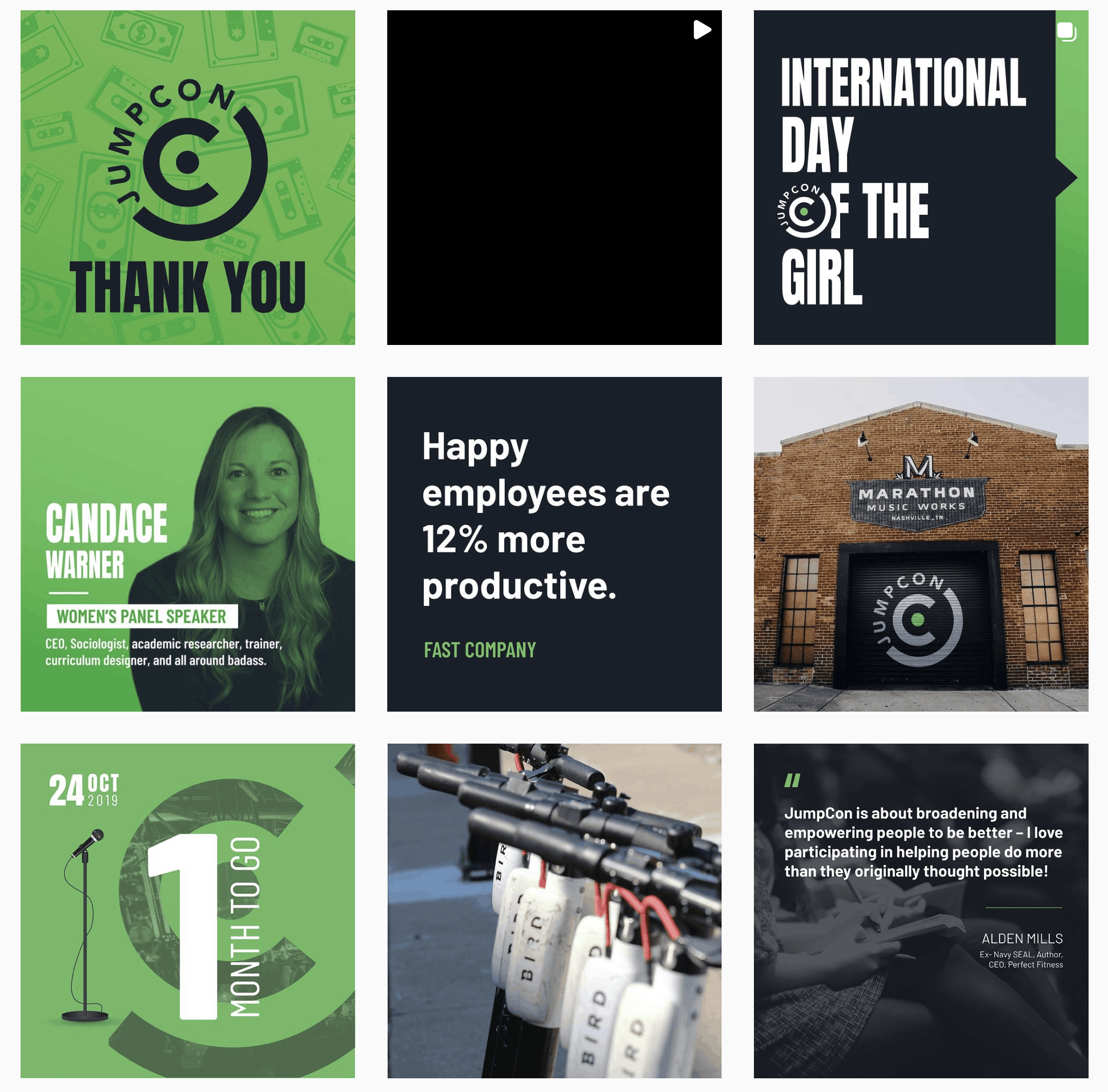 We had to work really fast. I took the first pass at adding some conceptual thought and structure to forming the JumpCon identity. Once my team and I locked down the initial look, feel, and messaging, I worked closely with the CEO and CMO to sell our work with as few revisions as possible.
With approved designs in hand, we got to work on the website and marketing of the conference. We worked internally with the paid search, paid social, and email marketing teams and started developing creative assets to support the initial announcement and drive traffic to our newly created website and landing pages. We also worked externally with videographers and a PR company to get the word out on even more channels.
Next, my team and I took a tour of the venue. We didn't want it to be obvious that this was our company's first conference, so we started thinking spatially about event signage, displays, TVs, and just how to make it all look and feel pretty rad.
Not only did we get enough registrations to make it worth the cost—WE SOLD OUT with over 300 registrants from all over the US.
Not bad for a paid conference no one had ever heard of.